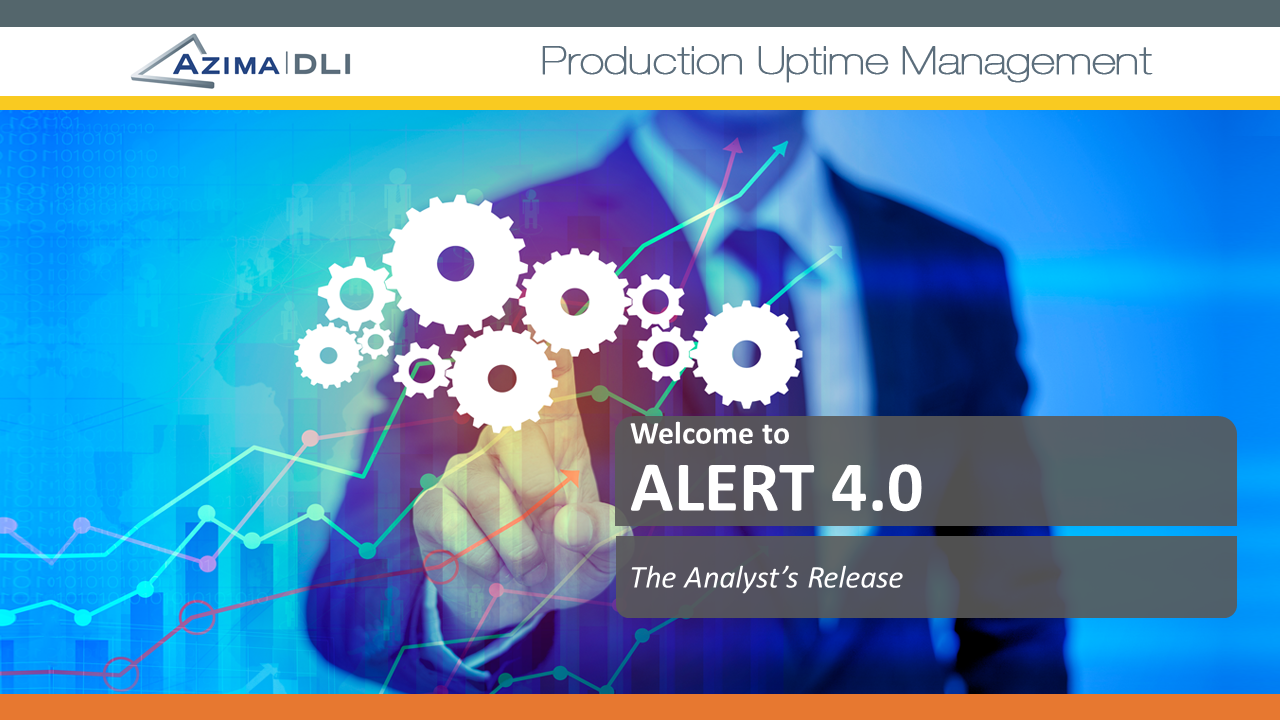 ALERT 4.0, including TRIO Collector 4.0, is packed full of powerful, new, analysis features.
ALERT 4.0 is truly a powerhouse of analysis feature for the technical analyst and field engineers. It arms analysts with advanced tools to view dynamic data and fully understand the historical trends of machinery diagnoses. ALERT 4.0 includes a new layout with larger icons for easier use in the field. With more than 50 specific product improvements, these are some of the top features certain to benefit the majority of the ALERT users.
The Main Take-Aways
All New Analyst Console
Improved Setup and Analysis of Motors
Enhanced Visualization of Dynamic Data
Improved Navigation, Hotkeys, and Hotspots
New Multi-Status Indicator Flags and Legend
All New Amplitude Peak Alarms / Dynamic Peak Screening
New Mosaic Display Mode
Improved Interface with TRIO DP-2 / TRIO DP-2H
1. All New Analyst Console
The most obvious change to note is that the History view button is now called Analysis View and provides significantly more details to aid in the understanding of machine trends and activities that happen between previous analysis and current data arriving into the database.
The navigation tree has three significant changes. First is the Database top level. This Analysis View level of the database gives users a quick understanding of their overall program.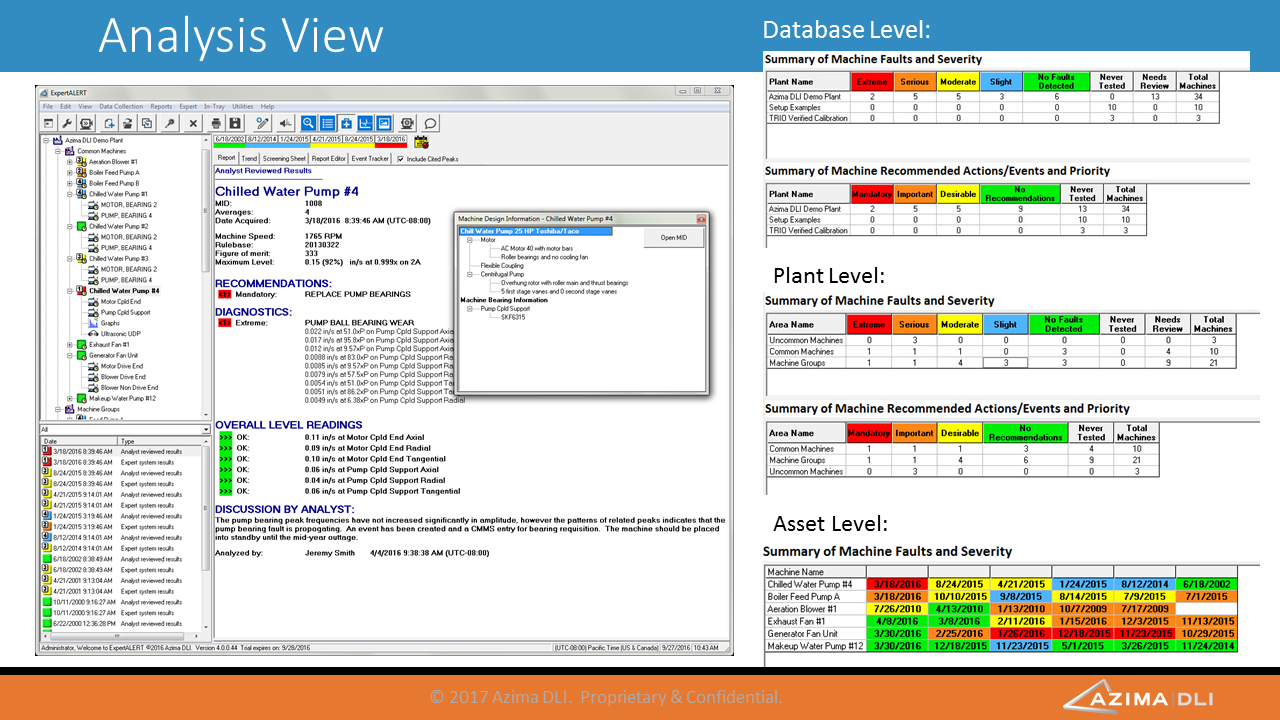 Formerly known as "History View", the new Analysis View gives more indications for the remote analyst with indicators that help the analysis understand machine health, areas of interest, communication with technicians collecting data in the field, and decision makers contributing through the Event Tracker.
The History Window in the lower left side can be filtered so as to only present unreviewed, automated diagnostic results, Analyst reviewed results, Notes, or everything. Added to this view is a color-coded icon to help understand the trend and locate tests where there were faults.
This trend continues as a History Indicator Bar at the top of the reporting window. This bar will display the past six, reviewed results to allow the analyst to quickly see the trend. Additional trend details can be viewed in the "Trend" tab for fault specific history.
When in the Analysis View, the analyst can get a better sense of areas of interest by selecting the Plant or Area sections of the tree. The display on the right will present a summary matrix of the last six machine faults and severity as well as last six machine recommendations and priority.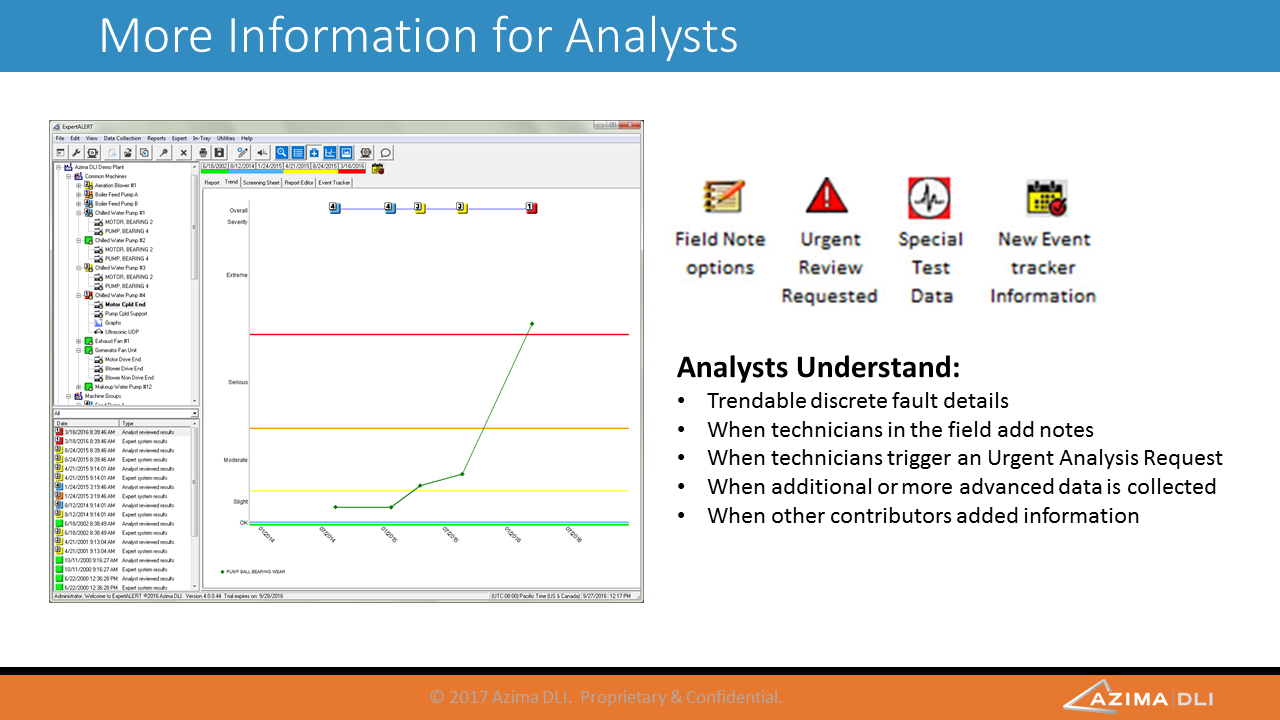 To get a better understanding of data that has been collected or contributions from other analysts or decision makers, there are new icons that will be displayed to keep the analyst informed. These include:
Field Notes have been entered by the technician, such as machine making noise, hot to touch, etc.
Collected data has been flagged for urgent analysis.
More advanced tests were collected outside of routine collection, such as bump tests, cross channel measurements, etc.
Additional information has been added through the Event Tracker. This includes CMMS entries, financial impact amounts, performance dates, actual findings, etc.
2. Improved Setup and Analysis of Motors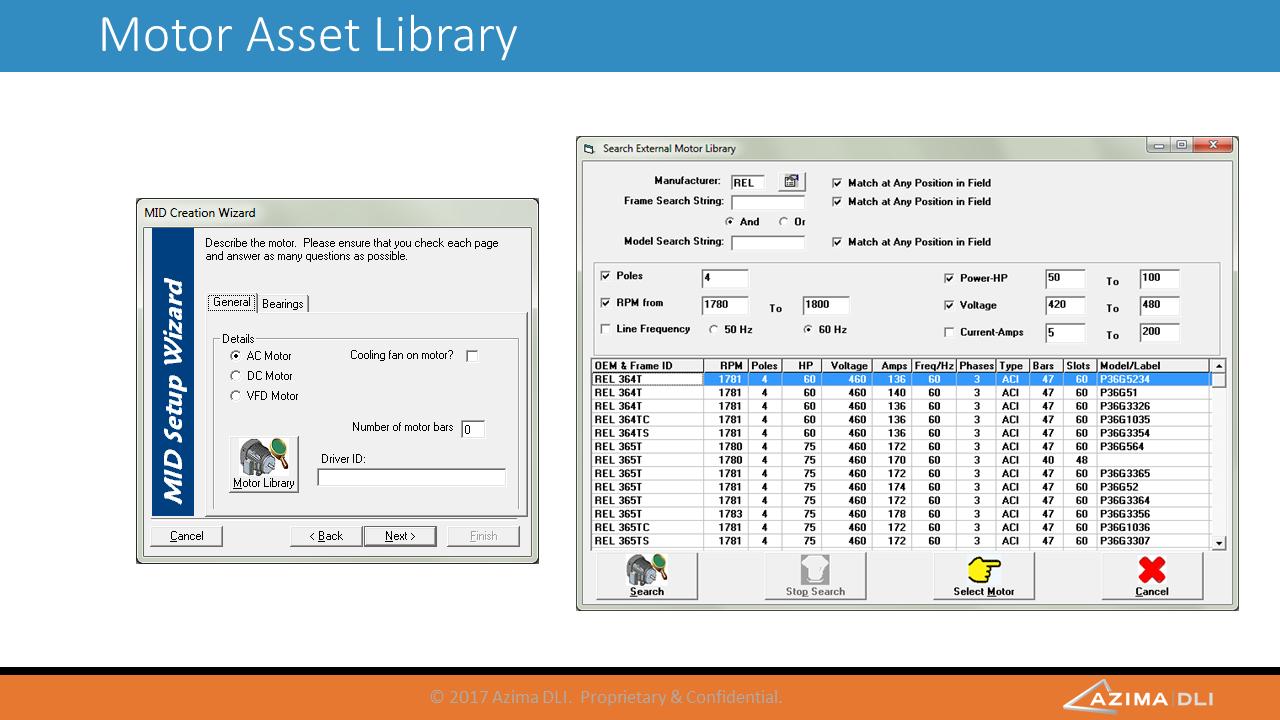 ALERT 4.0 includes an all-new, Motor Asset Library. This library contains about 15,000 motors that can be researched and included as a tracked asset with the MID / machine. The asset gives analysts better understanding of fundamental forcing frequencies related to the motor.
The new motor setup also now has rules associated specifically with variable frequency drive (VFD) motors. By indicating the motor is VFD, the Expert Automated Diagnostic System (EADS) will look for unique patterns associated with these types of machines.
3. Enhanced Visualization of Dynamic Data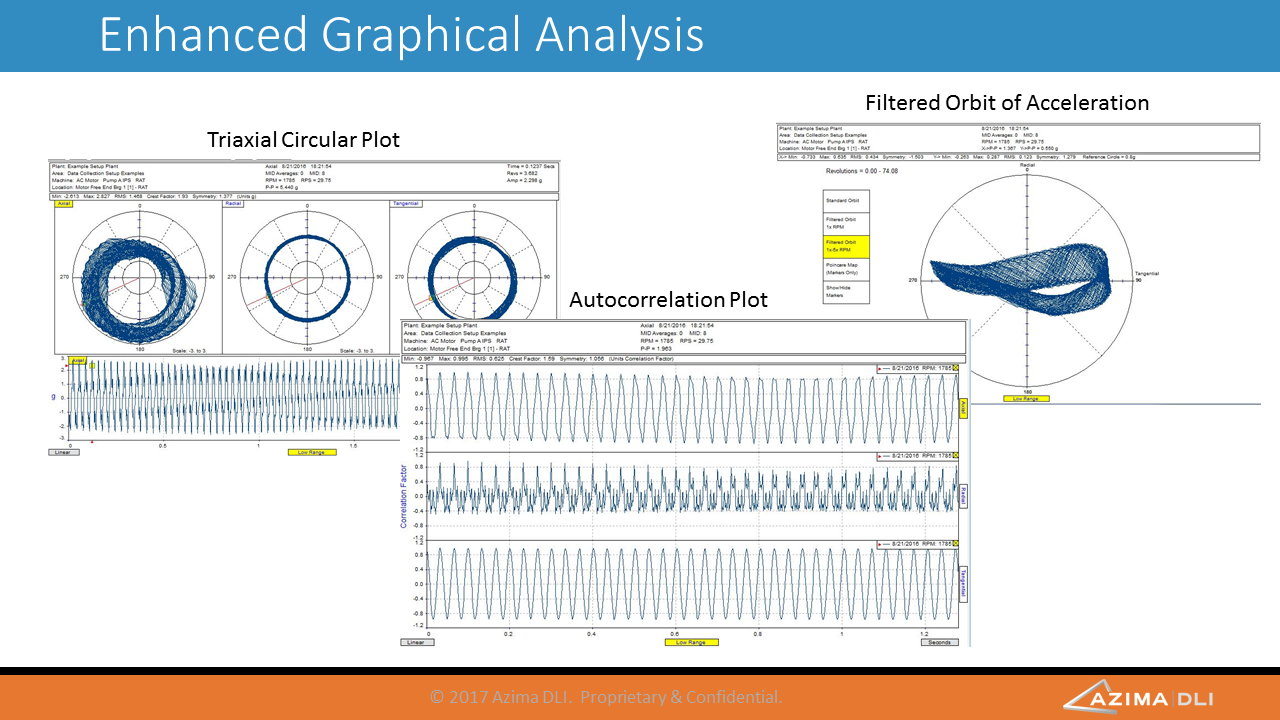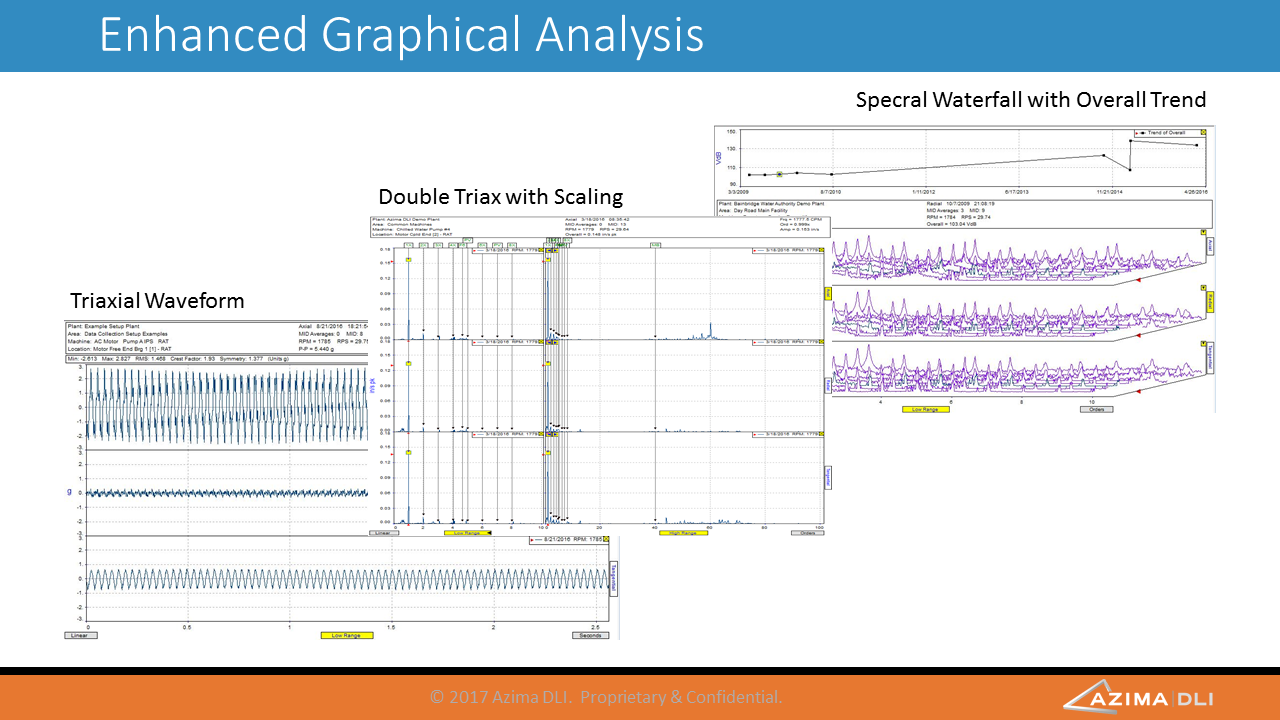 Adding more power to the analysts, ALERT 4.0 has a significant number of graphing functions for a better view of dynamic data. These include a more defined legend to give more indications of cursor and reference cursor positions on the graph, new auto-correlation, Nyquist, Bode, Circular Waveform, Orbits, and other plots. There are now better displays of waterfall and band parameters of overall energy trends.
4. Improved Navigation, Hotkeys, and Hotspots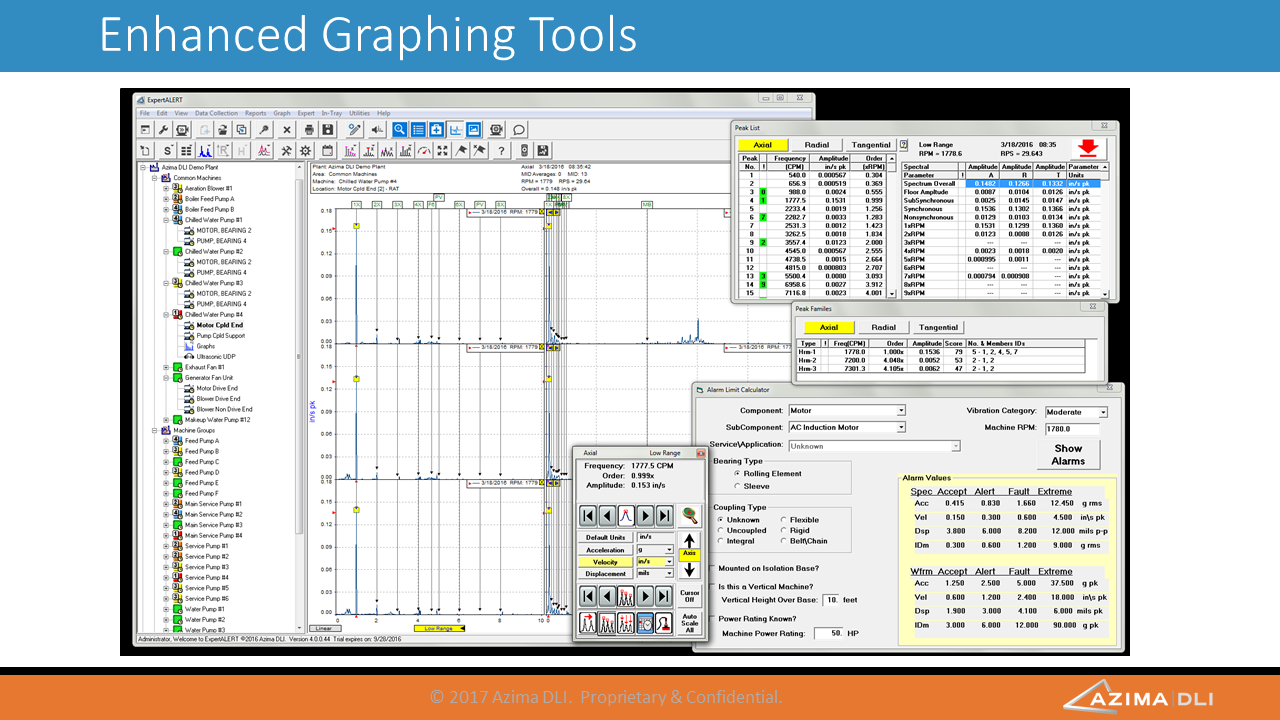 Added to ALERT 4.0 is an all-new, Graphing Remote Control. This floating remote allows for analysts to more quickly navigate through large volumes of data. Functions of the Remote Control include:
Micro-Cursor Movements
Peak Locate
Fast switching between units for spectra or waveform
Type of scaling control button
Remove all cursor control button
Axis movement function for single or triax formats
New peak list and peaks analysis functions
Alarm screening function for spectral peaks and parameters
New peak jump function on spectral and waveform graphs
New harmonic and sideband family locate and display functions
Move between locations
Move between test measurements
Move between fault frequencies
Revolution markers and single revolution selector
Improved movement between graphs on waterfall plots
For analysts who perform using keyboard shortcuts or hotspots, these too have been vastly improved in 4.0. Attached to the bottom of this article is a list of the new keyboard shortcuts available in ALERT 4.0.
5. New Multi-Status Indicator Flags and Legend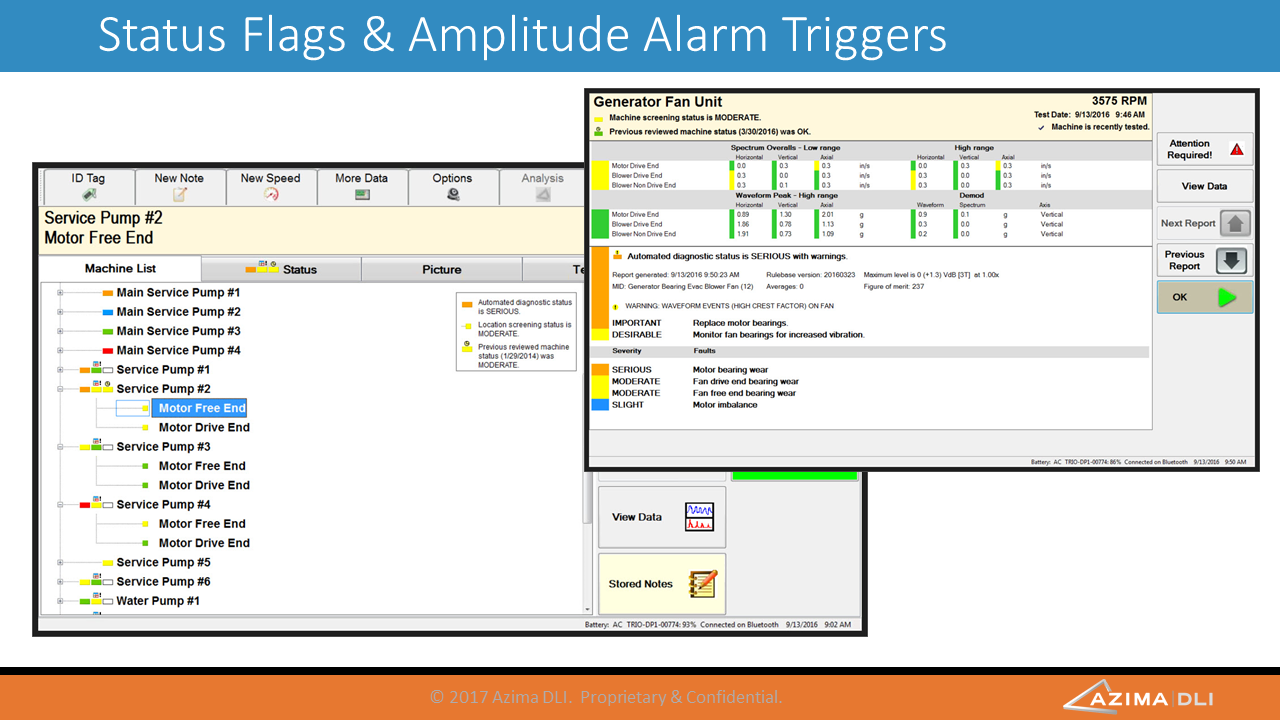 While in the field, users will find many improvements in the TRIO Collector 4.0 application as well. The first are the new multi-status indicator flags. So as to better understand the current state, previously tested state, previously reviewed state, if a machine is due for testing, and which locations have been completed, a new set of colors icons will appear next to the machine and test locations. These icons are completely optional and can be disabled to simplify collection. To help understand their meaning, a legend can be displayed in the window.
6. All New Amplitude Peak Alarms / Dynamic Peak Screening
ALERT 4.0 includes a new proprietary algorithm to help users understand peak groupings of interest. Again, an optional setting, the peak screening tool will run at the completion of each measurement location to display peaks of interest which will help analysts decipher overall condition or technicians get a sense if additional data may need to be captured. Once all locations are completed, the dynamic screening will be summarized for the overall condition of the machine.
7. New Mosaic Display Mode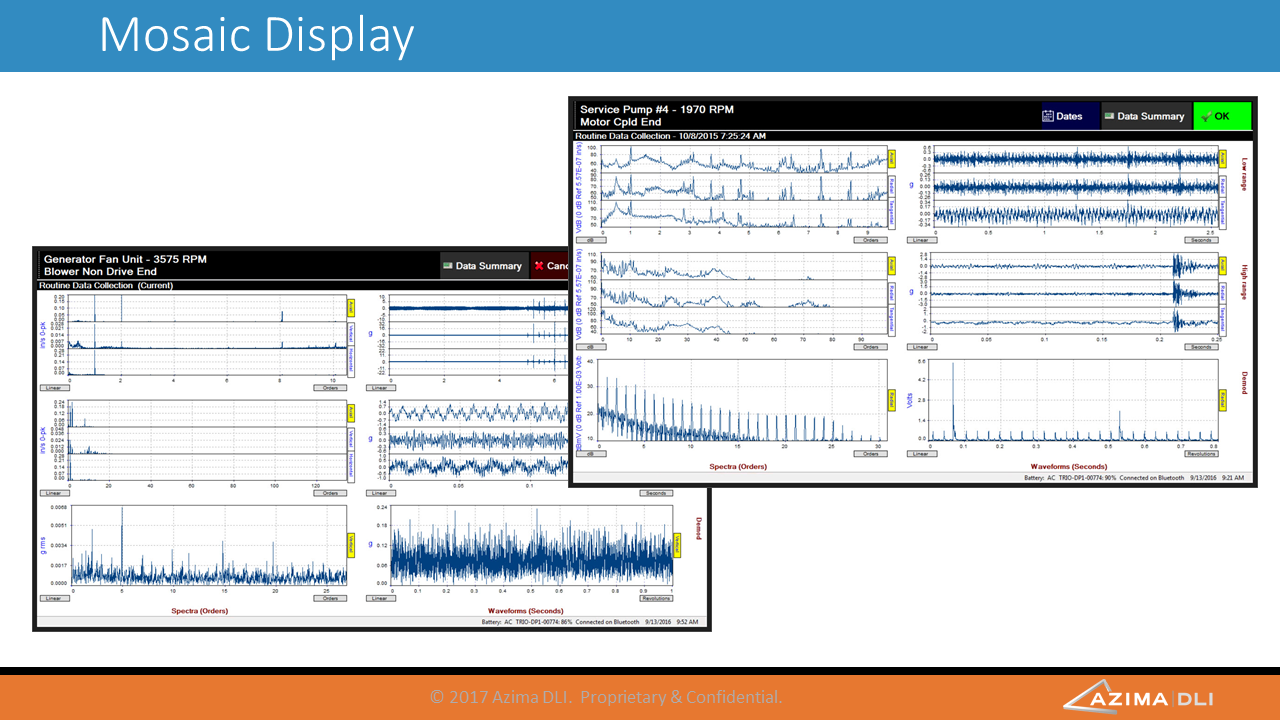 While in the field, technicians and operators should be able to get a quick sense of whether or not quality data has been captured. The mosaic display provides such information. Intended for all users to quickly see that the machine was running at expected RPM, signals where captured with clarity, impacts or other excitations were not interfering, and overloaded or overheated sensors were not apparent. Analysts could further explore the data in the field for detailed analysis ahead of higher end scrutiny through ExpertALERT.

8. Improved Interface with TRIO DP-2 / TRIO DP-2H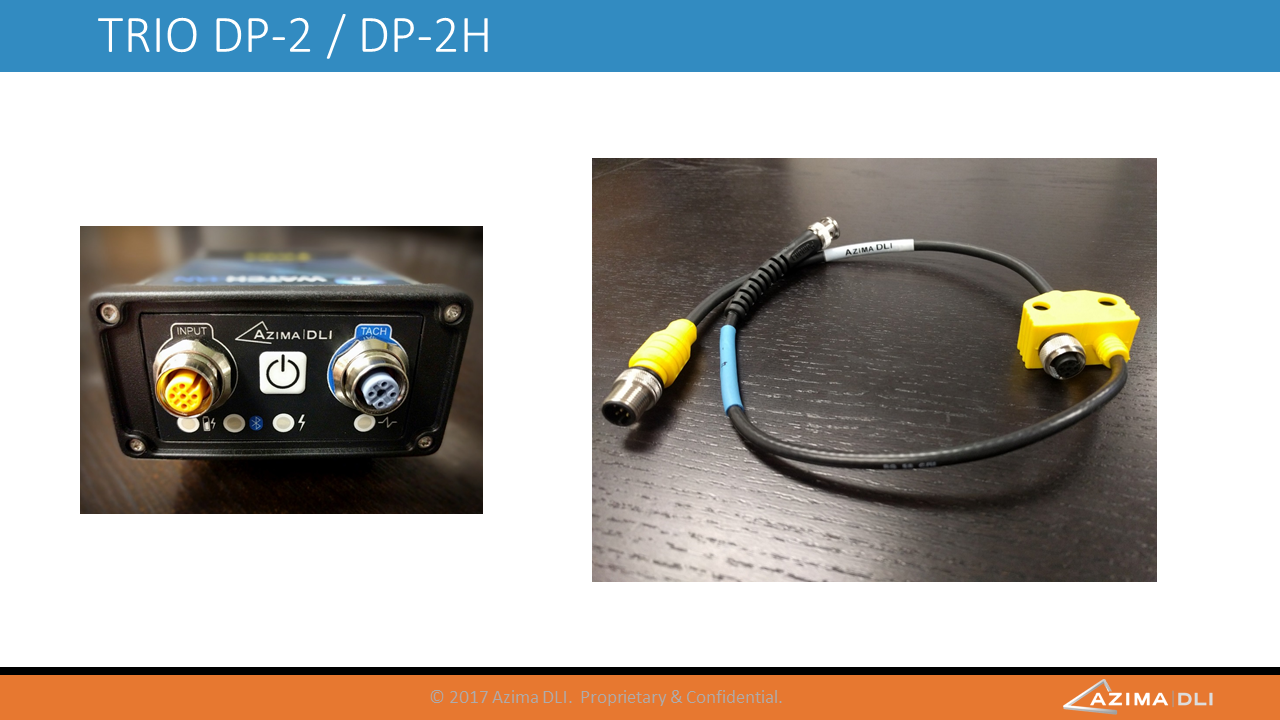 There are many ways to capture data. Symphony Industrial AI typically uses a Triaxial Accelerometer as the standard device. But there are many scenarios where users need to use alternative sensors such as single-axis sensor, high temperature or low frequency sensors, etc. Additionally, it is not uncommon for users to have junction boxes installed to test machine in unsafe or hard-to-reach locations. The TRIO 4.0 software includes a user setting which will help in these situations.
Coupled with the M-12 to Triax plus BNC adapter cable, the Collector 4.0 application has an option to port single channel data through the 4th channel input. This will allow for users to minimize the time in field and wear on the TRIO DP by always having the triax connected to the adapter port and the single channel locations (such as in junction boxes) be connected as required. Removal of the triax for these locations is not required.
Summary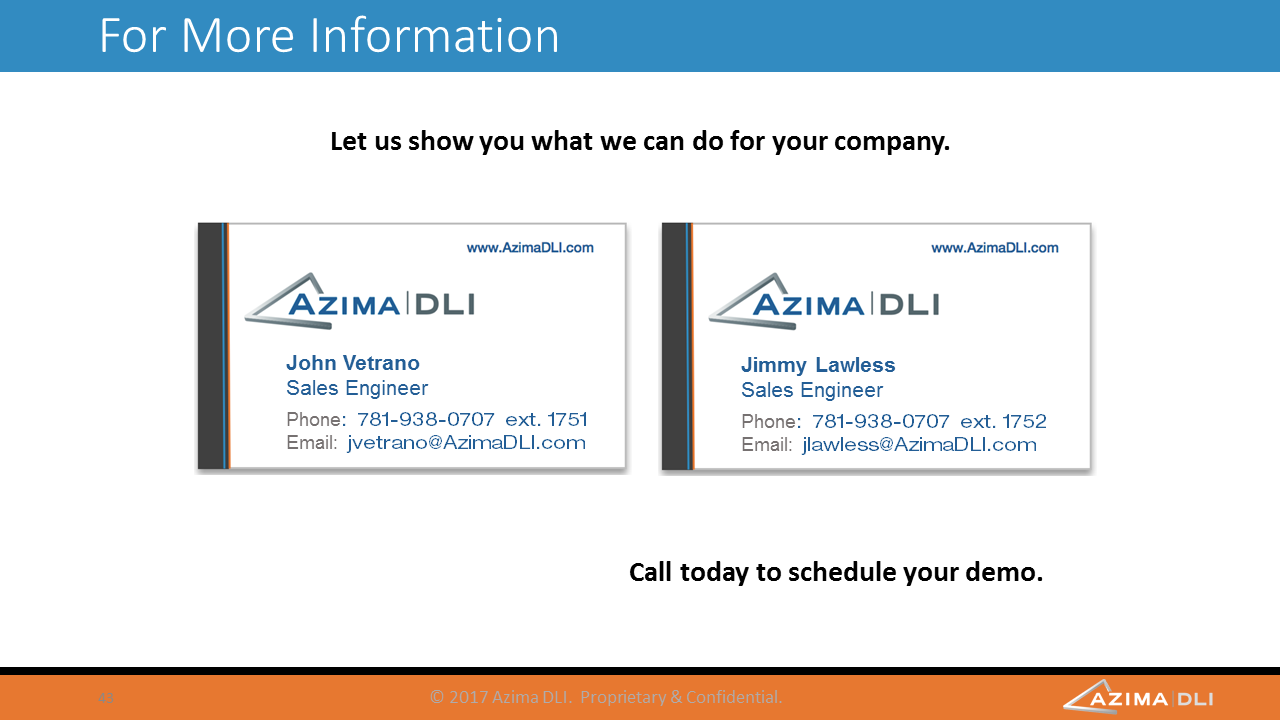 The attachments below will further cover the additional features. As mentioned in the beginning, there are over 50 very specific new features in ALERT 4.0. Call or email to setup your personal demonstration.